This review is meant to show you the strengths and weaknesses of the AXA Equitable Variable Annuity with the GMIB Rider. As with every investment, variable annuities have their strengths and weaknesses. Each company has unique features, so I'll walk through my analysis and give you my opinion. I'll walk through fee information and where I see AXA Equitable Retirement Cornerstone working well in your financial situation and where I see weakness. It's very important that you understand how this annuity truly works by seeing through the sales pitches that aren't always what they seem.
This AXA Equitable Variable Annuity Retirement Cornerstone Variable Annuity review will cover:
Product Type
Fees
Investment options
Understanding the income rider
How it can best help your financial plan
How it is most poorly used as part of your financial plan
AXA Equitable Variable Annuity Quick Facts
| | |
| --- | --- |
| Product Name | AXA Equitable Retirement Cornerstone Variable Annuity with GMIB Income Rider |
| Issuer | Equitable Holdings |
| Type of Product | Variable Annuity |
| Standard & Poor's Rating | "A-" (Good) |
| Phone Number | 1 (888) 292-4636 |
| Website | www.equitable.com |
How do Agents Typically Pitch This Product?
Guaranteed lifetime income for retirement
Guarantee of Principal death benefit for loved ones.
5% Guaranteed growth?!
A tax efficient way to grow money.
Tax deferred growth.
How AXA Equitable Retirement Cornerstone work?
The way AXA Equitable describes this annuity as it can be used as a vehicle to not only grow but also protect your retirement income. It gives you two options: one allows for investment opportunity to potentially accumulate wealth. The other provides optional benefits, like guaranteed income for life and death benefits. You can also transfer money from the Investment Account to the Protected Benefit Account, however, you cannot transfer any money from the protected account to the investment account.
It also provides you with access to 100 different investment funds that you can choose from, each with different fees that are around 0.25-2.05%. The AXA Equitable Variable Annuity with the GMIB rider offers you possible lock in a roll-up rate increases if interest rates rise. After the lock-in period, the rate becomes a flexible rate tied to the recent average 10-Year Treasury rates plus 2.00% and is recalculated each contract year. Both the Deferral and Annual Roll-Up Rates can be as high as 8% and will never be less than 5%.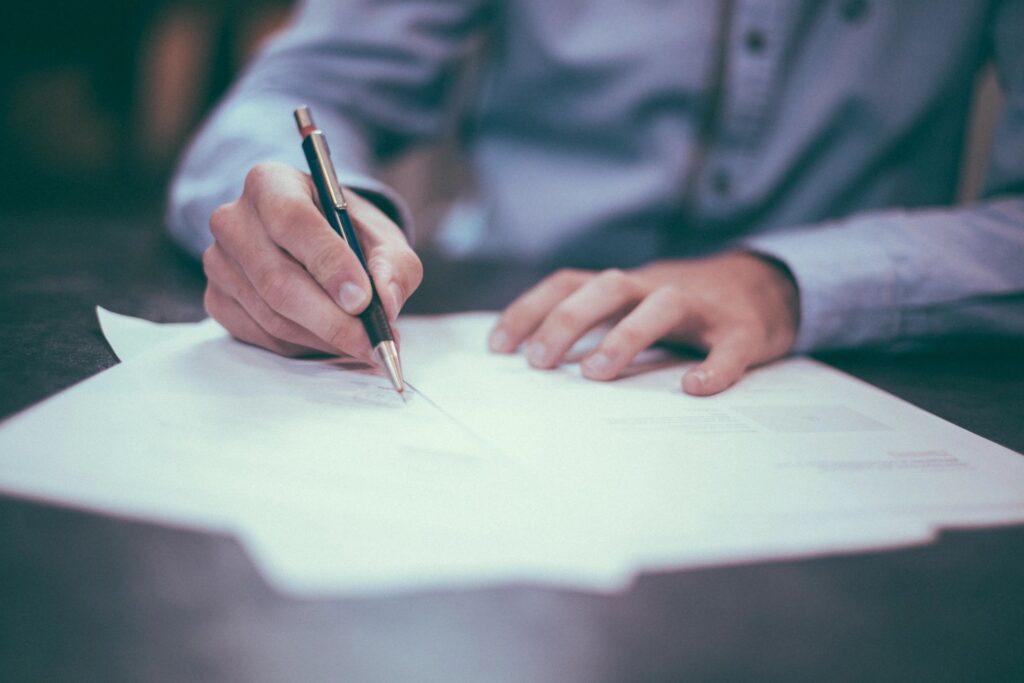 Is any of this True?
Some part of it is true, but before making decision it's important we dive into the details because there are a few catches. The good thing about this annuity is the flexibility it offers when diversifying your assets, with 100 investment funds I think that's something your investments can benefit from. But what worries me is the 5% Growth Guaranteed that agents tell you, which is the typical sales pitch lie. In this review we will walk through how the 5% Guarantee is typically much less than 5%.
Also you have to know that riders earnings are not guaranteed on a federal or state level, its just the company that "guarantees" you that percentage which is generally a lie (you can check that on the product's prospectus fine print). So, before buying an annuity or if owning one already, it may still be possible to rescue your annuity from total depletion.
Pros & Cons of AXA Equitable Retirement Cornerstone Variable?
This review will show you the pros and cons of the AXA Equitable Retirement Cornerstone Variable Annuity. As with every investment, variable annuities have their strengths and weaknesses. Each company and annuity have unique features, so to make an informed decision on whether this annuity is right for your needs it is important you understand how this annuity really work. We'll walk through the AXA Equitable Retirement Cornerstone Variable Annuity GMIB rider, its features, and also the truth behind FAKE roll-up guarantee rate.
Before we go into more detail, please read this legal disclosure.
This review of the AXA Equitable Retirement Cornerstone Variable Annuity is an independent review at the request of readers. This review explains my perspective when breaking down the positives and negatives of this model annuity. This is an independent product review, not a recommendation to buy or sell an annuity. Lincoln Financial Group has not endorsed this review in any way, nor do I receive any compensation for this review. Before purchasing any investment, product be sure to do your own due diligence. Consult a properly licensed professional, should you have specific questions as they relate to your circumstances. Furthermore, this is not intended to give specific advice. In any event, your advisor may know more about your circumstances to make the recommendation for you. All names, marks, and materials used for this review are property of their respective owners.
Information about Equitable Holdings
Equitable Holdings, or Equitable, formerly The Equitable Life Assurance Society of the United States and Axa Equitable Life Insurance Company, also known as The Equitable, was founded by Henry Baldwin Hyde in 1859. In 1991, Axa, a French insurance company, acquired majority control of The Equitable.
In 2004, it officially changed its name to Axa Equitable Life Insurance Company. As of 2018, the company has over 15,800 agents licensed by the State of California. In January 2020 it changed its name simply back to Equitable following its initial public offering in May 2018.
You can learn more about this from www.equitable.com
Understanding AXA Equitable Variable Annuity Flexchoice Acces Surrender charges
| | | | | | | |
| --- | --- | --- | --- | --- | --- | --- |
| Number of completed years | 1-2 | 3-4 | 5 | 6 | 7 | There After |
| Surrender charge schedule | 7% | 6% | 5% | 3% | 1% | None |
AXA Equitable Cornerstone with GMIB Fee Breakdown
| | |
| --- | --- |
| Type | Amount |
| Account Fee | $30 (Waived if the account value is more than $50,000) |
| Mortality & Expense Charge and Administration Charge | 1.25-2.50% |
| Fund Expense Fee | 0.20-2.05% |
| GMIB Income Rider (Optional Rider) | 1.25-2.50% |
| Total | Average 4-5% in Fees + $30 |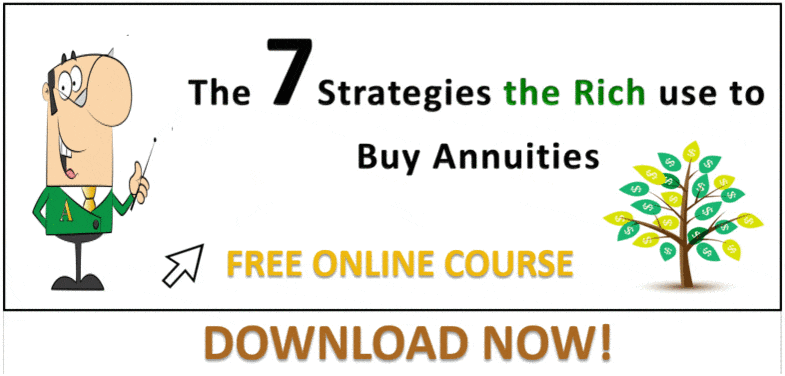 What do I need to know about the income Rider ?
As I have mentioned in previews variable annuities reviews, the income riders are not what they seem they are. Yes, it provides you with lifetime income in some occasions. But you have to understand that you are basically withdrawing your own money when doing this. It's not interest but a withdrawal benefit which means the true rate of return is much less then it may sound. For Example. Let's say you have $500,000 in this annuity and the income rider is increasing by 5%. It's very likely that if you had an investment earnings a cash return of 5% your income would be much higher with the 5% cash return investment.
Another investment earnings a cash value of 5% would produce more income because this annuity isn't producing Interest income but just guaranteed lifetime withdrawals. It's important to calculate the return for yourself before making a decision. It's something we can help you here at annuity. Our goals is to help you understand the truth about the income rate guarantee so you can make the right decision for yourself and not the insurance company's
What's More?
As we can see above the fees for this variable annuity are really high when you compare it to the guarantee agents pitch you. It's important for you to get all this numbers right before purchasing an income rider and also remember that an annuity whether variable or fixed, are a long-term commitment and in most cases you won't be able to withdraw more than 10% of your money annually without addressing the high surrender fee chargers that these products have. Not only that but in case that you have already purchased an income rider and have taken some money out your annuity it can potentially decrease your income overtime and in the worst case deplete your account value to zero.
I don't want you get the wrong impression about annuities because there are some annuities that have potential to be part of a person's investment portfolio, but often times the insurance agents are only looking to get a commission and not looking in the best interest of their clients. It's very likely and possible that they think it's in your best interest because they don't know about other strategies or maybe only have access to a limited number of annuity companies which narrows their vision and handicaps their Independence which might hurt your retirement.
Key Takeaways?
So, it is important that you see different views about annuities or any type of investment product before making it part of your retirement plan so you can make an educated decision on how to retire peacefully and do not deplete your money in the process. Always remember that there are ways to rescue an annuity and that's what we do here in AnnuityEdu. We help people analyze, and plan so they can to make a smart decision about their retirement.
Have you had a Retirement income Analysis performed by a Certified Financial Planner Professional?
If not then it may be a good idea. You only get to Retire once, Do it Right. A Retirement income Analysis can help you identify the strength's and Weaknesses of your strategy. By doing this you can then position yourself to fix any gaps in your overall plan. If you are looking for a second opinion about an annuity or have any questions about your retirement please contact us. We will run a complimentary Retirement Income analysis for you and give you an objective perspective on how to retire with peace of mind, and always remember that the numbers never lie.
Can this rider increase income?
This annuity does indeed offer lifetime income for retirement but the odds of getting an increase are very low. Without increases these annuities will perform like the example above and offer a very low internal rate of return which is the real return it delivers to you over your lifetime.
This Annuity works Best:
Guaranteed Lifetime Income
Those who can afford very low returns in retirement
For sales Agents, looking to awe with a 5% guaranteed Return Pitch
This Annuity Works Worst:
Guaranteed Lifetime Income, that can increase
Those who need liquidity.
For Retiree's looking for moderate to high growth their capital.
To Summarize
The AXA Equiable Variable Annuity with GMBI Income Rider does offer lifetime income however as you can see this income rider is not what it seems to be. If you have an income rider, you're truly committing to the annuity for life anyways so this typically isn't the best product choice for clients looking for guaranteed lifetime income.
In terms of growth potential due to certain "investment requirements and features" and all the costs, this annuity offers little growth potential. 5% is not an amount that you can withdraw as a lump sum. Therefore, if your financial plan says you need 5% annually in retirement, don't think that you can buy the Lifetime Income Rider and earn 5% guaranteed. We saw in the example above that the income rider earns much less than 5%. Your investing and retirement planning are not done.
You'll need a comprehensive retirement income analysis that factors the fees, inflation, taxes, and your investment positioning to see if the annuity adds value to your retirement. The income rider is not as valuable as it seems. Test it and see if it's worth it for you.
Want to know more about Variable Annuities and how they work? Watch the video below!
Put it to the test!
This is something we do for free here at annuityedu.com. The only way to know if this annuity is a good fit for you is to have it tested. We'll use our proprietary calculator to illustrate for you how this annuity will likely perform in your specific situation. To be sure, Click here to request a complementary, no obligation Annuitycheck® Report to test an existing annuity or an annuity before you buy. If your agent was honest with you, the numbers will match up – if not, at least you know before you buy.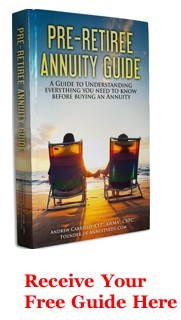 If you have an existing Annuity, you may need an Annuity Rescue, to rescue you from being upside down or rescue your annuity from drowning in fees. You may think you're trapped, but there are options to increase your Guaranteed lifetime income and reduce your fees. Contact us and request an Annuitycheck® Rescue Report on your current Annuity.
Have Questions on the Lincoln Choice Plus Assurance Series L-share Annuity? Have any comments?
We hope you found it helpful as you're conducting your own research on Lincoln Assurance Plus Annuity. Cheers to a Prosperous Retirement!
All the best,
AnnuityEdu.com