This review is on the BrightHouse Secure Advantage 6 Fixed Index Annuity. The Purpose of this review is to show you where SecureAdvantage Annuity is strong and where it has weaknesses, so that you can make an informed decision, considering all available facts.
Product type
Fees
Investment options that are available and their Realistic long term investment return expectations
Understanding the income rider
How it can best help you as part of your financial plan
BrightHouse SecureAdvantage 6 Annuity Quick Facts
| | |
| --- | --- |
| Product Name | Brighthouse |
| Issuer | Brighthouse Financial, Inc |
| Type of Product | Fixed Indexed Annuity |
| Standard & Poor's Rating | "AA-" (Strong) |
| Phone Number | 800-638-5433 |
| Website | https://www.brighthousefinancial.com/ |
Welcome to AnnuityEdu where you can find unbiased annuity reviews, a perspective you can trust.
If it happens that you're on this website for the first time. We're dedicated to helping you with a second opinion viewpoint. To help you see through some of the sales pitches that aren't what they seem. We hope with the information we provide you'll be better educated to make an informed decision before you buy it.
Before we go in the details, here is an important legal disclosure.
This is an independent review at the request of readers. So they could see my perspective when breaking down the positives and negatives of this particular model annuity. This is an independent product review, not a recommendation to buy or sell an annuity. Brighthouse has not endorsed this review in any way, nor do I receive any compensation for this review. Before purchasing any investment product be sure to do your own due diligence and consult a properly licensed professional, should you have specific questions, as they relate to your individual circumstances. This is not meant to be specific advice. Your advisor may know more about your circumstances to make an appropriate recommendation. All names, marks, and materials used for this review are property of their respective owners.
Some information on Brighthouse
Brighthouse Financial, Inc. is one of the largest providers of annuities and life insurance in the U.S., with $219 billion in total assets and approximately 2.6 million insurance policies and annuity contracts in-force.
On August 4, 2017, Brighthouse Financial completed its separation from MetLife and began trading on the Nasdaq stock exchange on August 7, 2017. Upon completion of the separation, MetLife retained a 19.2% stake in the company. In 2018, MetLife divested its remaining interest through a debt-for-equity exchange with four financial institutions that owned MetLife debt.
Headquartered in Charlotte North Carolina, the company began selling annuity and life insurance under the Brighthouse Financial brand on March 6, 2017.
There are a few ways that Agents might pitch this product.
Conservative growth
Safety of principal.
Slow but steady growth over the years.
No annual fees.
Death benefit.
Is any of this true?
The best way to understand if this BrightHouse SecureAdvantage 6 Annuity is for you, it is important that you can discern the types of annuities there are. This is a single premium deferred annuity, which means payments for this type of annuity may be deferred until later than one year after purchase. This means that this annuity features investment growth solely during the accumulation phase because the growth occurs on a tax-deferred basis until payments begin.
Understanding this we can state that the best use for this annuity would be for capital protection and growth, not for income. One of the best sources of income is growth so this annuity can be used for conservative growth but does not have a guaranteed income stream.
So,
This annuity performance is linked to the S&P 500 index that tracks the 500 hundred most important companies in the US, and the Russell 2000 index, which is a small-cap ETF that mirrors the performance of 2,000 small companies in the US. There is no annual fee and a guaranteed of 0% if the market is negative for that year.
The Brighthouse SecureAdvantage 6 is a long-term commitment with high penalties if you take your money out early.
The penalties are below.
| | | | | | | | |
| --- | --- | --- | --- | --- | --- | --- | --- |
| Contract years | 1 | 2 | 3 | 4 | 5 | 6 | 7 |
| Withdrawal Charge | 8% | 8% | 7% | 6% | 5% | 4% | 0% |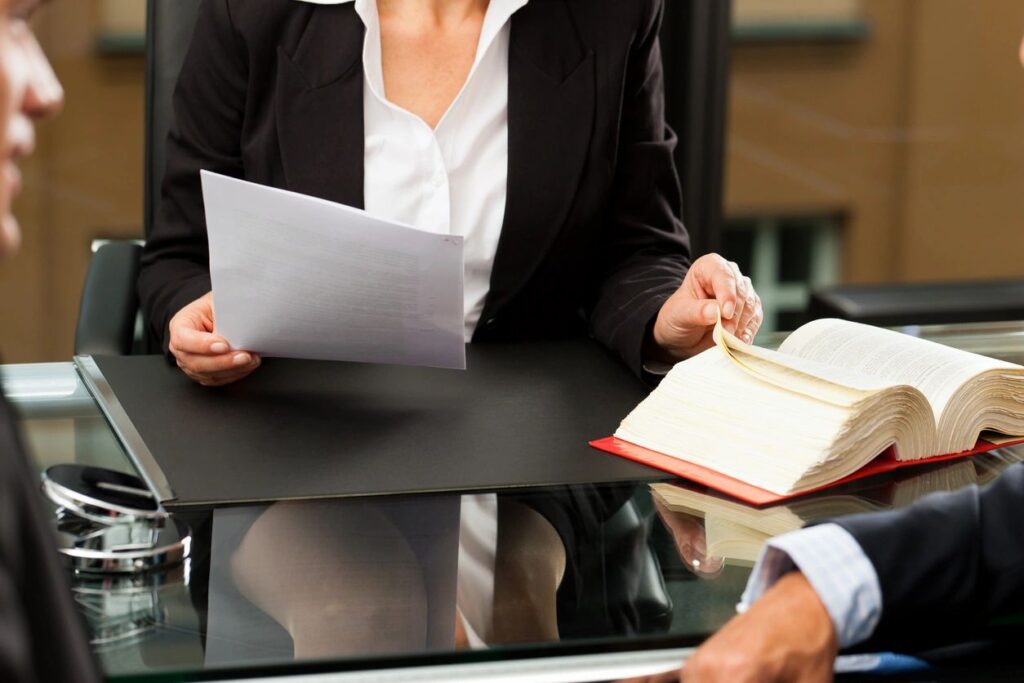 What are the minimum guarantees for the Brighthouse SecureAdvantage 6 Annuity?
This annuity provides a guaranteed interest rate that is credited to its Fixed account value and compounds to the annual rate, interest rates are declared each fixed interest term and there's also a minimum guaranteed interest rate is locked in at contract issue. For instance, if a person is buys this annuity the Point-to-Point with participation rate at he end of the index term, has a performance rate of 15% it would be accredited to the account, assuming the index performance was 30%. If the purchased payment was $100,000 then it'll result in an account value of $115,000 which represents the 50% of the Index performance. In case the performance rate was negative then the purchased payment ($100,000) would have been protected and the guaranteed would have been 0%. It is important to know that the participation rate is applied to the index performance over the entire 6-year Index Term.
As a result, I think the participation rate is the major downside for this annuity since you are only getting 50% of the potential performance of the index, however, you will get the capital protection if the index performs negatively.
What type of performance can I expect from the options inside the Brighthouse SecureAdvantage 6 Annuity?
It is important that you have in consideration that the participation rate for this annuity 60%, this means that you'll get only 60 percent of what the index performs. This annuity in the highest historical are over the last 10 years which has averaged 5.06% per year. .If your expecting more then that from this annuity you may be disappointed. The Worst 10 years were from 1998 to 2008 which this annuity would've performed only 1.18% Annuity per year. This low performance, however, was better than being in the S&P500 because during that period the S&P500 performed -3.03% annually. The weakness here is that it takes 6 years to lock-in.
Also
The weakness in my view of this Brighthouse SecureAdvantage 6 Annuity is largely that it takes 6 years to lock-in. However, there is an interesting feature for this annuity, call the Performance Lock, which lets you lock in the index performance to secure an index value, which will then be used to calculate the performance of the Index Account for the remainder of the index term. A strong point of this annuity is that allows daily valuation and once inside the 6 year period the participation rates are locked in and cannot change. It's important to determine if waiting 6 years is aligned with your overall retirement income strategy. It might but for some annuities that lock in every 2 or 3 years might more appropriate.
Annuity Edu's Summary on the Brighthouse SecureAdvantage 6 Annuity Review
Where it works best:
Investment growth and protection.
Guaranteed principal over 6 years.
S&P500 upside without the downside
A bond alternative
Where it works Worst:
Fast capital growth.
For those looking for guaranteed Lifetime income
those looking for high Capital appreciation
For those who need more then the 10% annuity liquidity.
My Insight
Overall, I think this annuity has some good features and some bad ones. This Annuity would be a good option for someone looking for Capital protection with decent growth. What concerns me is waiting 6 years to fully lock in the gains. Most people might be better suited with a 2 or 3 year lock in. I'm a fan of waiting longer for much more upside but 6 years is quite a long time relatively to other Annuities in the Market and upside they give does not outweigh the long wait time.
To make an educated decision it's important to understand these numbers going in. Before buying this Annuity is important to compare it to similar annuities or even other types of annuities that might work better for your current situation.
This is something we do for free here at Annuity. We'll use our proprietary calculator to illustrate for you how this annuity will likely perform in your specific situation.
Click here to Test my Annuity, If your agent was honest with you, the numbers will match up – if not, well at least you know before you buy.
To Conclude
The BrightHouse SecureAdvantage Annuity has some strong features overall but in certain environments having a shorter crediting period may be ideal. Possibly combining this annuity with a 2-year annuity can provide enhanced risk/reward attributes.
Have Questions on Brighthouse SecureAdvantage 6 Annuity? Have any comments?
Do you have any questions that you can't seem to find the answer here on our website? [You can send us your questions here via our Free Annuity Help contact form].
Purchasing an annuity is often an irreversible decision and usually, you will have high surrender fees if you decide to change your mind after you buy it.
We hope you found this review on the BrightHouse SecureAdvantage Annuity helpful as you're conducting your own research Brighthouse SecureAdvantage Annuity. We wish you all the best in your retirement journey!
If you have questions about this Annuity, or you're an investor that's confused about the Brighthouse SecureAdvantage 6 Annuity. You can reach out to us by email.
All the best,