This review is meant to show you the strengths and weaknesses of the Brighthouse Annuity Flexchoice Access. As with every investment, variable annuities have their strengths and weaknesses. Each company has unique features, so I'll walk through my analysis and give you my opinion. I'll walk through fee information and where I see Brighthouse Flexchoice Access working well in your financial situation and where I see weakness. It's very important that you understand how this annuity truly works by seeing through the sales pitches that aren't always what they seem.
In this review we'll cover
Fee's
Surrender Schedule
Where this works best
Where this won't work good
Historical returns
My opinion overall and rating
You can learn more about this from www.brighthouse.com and download their prospectus Brighthouse Annuity Flexchoice Access
Brighthouse Annuity Flexchoice Access Quick Facts
| | |
| --- | --- |
| Product Name | Brighthouse Variable Annuity with Flexchoice Access |
| Issuer | Brighthouse Life insurance Company |
| Type of Product | Variable Annuity |
| Standard & Poor's Rating | "AA" (Very Strong) |
| Phone Number | (800)-638-5433 |
| Website | www.brighthouse.com |
There are a few ways an advisor may pitch this product.
To get access to many different managers and the ability to move around different funds at no cost
A way to get Guaranteed Income for life while seeking growth
Guaranteed 5% growth and stock market upside
To get market upside with potential to lock in gains
Principal protection over a 10 year period while going for growth
Is any of this true?
Well, in a sense it is, but it's important we dive into the details because there are a few catches. Lets break down the Brighthouse Variable Annuity with the FlexChoice rider into a simple yet very comprehensive review so you can better understand the reality behind the common pitches agents might tell you regarding these high-cost Variable Annuities with Income Riders.
Welcome to AnnuityEdu where you can find unbiased annuity reviews, a perspective you can trust.
If it happens that you're on this website for the first time. We're dedicated to helping you with a second opinion viewpoint so to help you see through some of sales pitches that aren't what they seem. We hope with the information we provide you'll be better educated to make an informed decision before you buy.
Before we go in the details, please read this legal disclosure.
This review is an independent review at the request of readers, so they could see my perspective as a Certified Financial Planner when breaking down the positives and negatives of this particular model annuity. This is an independent product review, not a recommendation to buy or sell an annuity. Brighthouse has not endorsed this review in any way, nor do I receive any compensation for this review. Before purchasing any investment product be sure to do your own due diligence and consult a properly licensed professional, should you have specific questions, as they relate to your individual circumstances. This is specific advice. Your advisor may know more about your circumstances to make an appropriate recommendation. All names, marks, and materials used for this review are property of their respective owners.
Information about Brighthouse
Brighthouse Financial, Inc. is one of the largest providers of annuities and life insurance in the U.S., with $219 billion in total assets and approximately 2.6 million insurance policies and annuity contracts in-force.
On August 4, 2017, Brighthouse Financial completed its separation from MetLife and began trading on the Nasdaq stock exchange on August 7, 2017. Upon completion of the separation, MetLife retained a 19.2% stake in the company. In 2018, MetLife divested its remaining interest through a debt-for-equity exchange with four financial institutions that owned MetLife debt.
Headquartered in Charlotte North Carolina, the company began selling annuity and life insurance under the Brighthouse Financial brand on March 6, 2017.
Understanding Brighthouse Variable Annuity Flexchoice Acces Surrender charges
| | | | | | | | | |
| --- | --- | --- | --- | --- | --- | --- | --- | --- |
| Number of completed years | 0 | 1 | 2 | 3 | 4 | 5 | 6 | 7+ |
| Surrender charge schedule | 7% | 6% | 6% | 5% | 4% | 3% | 0% | 0% |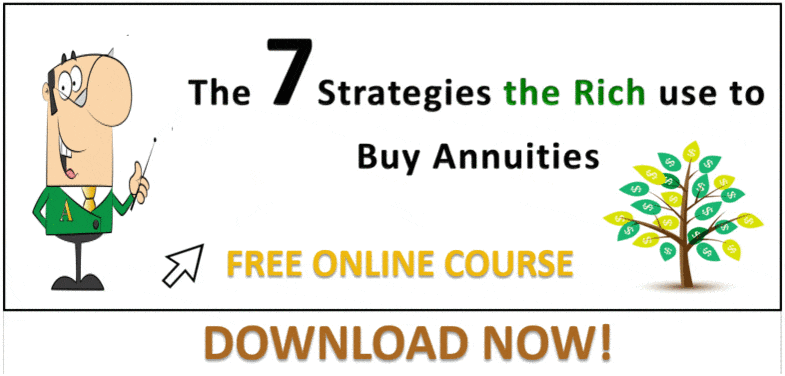 Brighthouse Fee Breakdown
| | |
| --- | --- |
| Type | Amount |
| Account Fee | $30 |
| Mortality & Expense Charge and Administration Charge | 1.30% |
| Fund Expense Fee | 0.52 – 1.24% |
| FlexChoice Access Living Benefit Charge (Optional Rider) | 1.35% |
| FlexChoice Access Death Benefit Charge (Optional) | 0.65% |
| Total | Aprox. 4.64% in Fees + $30 |
The Flexchoice income rider is added on to the Brighthouse Variable Annuity to give your lifetime income and a guaranteed 5% benefit rollup.
Understanding the Flexchoice Income Rider
First, it is important to understand how an income rider works and then decide if it is worth it to have add one to your annuity.
Basically, most agents tell you that the Annuity offers you 5, 6 or 7% guarantee, but is this true? Well, I'm afraid that's not the case. An Income Rider guarantees you income for all your life, but it does not guarantee you principal protection or growth which is the most important guaranty you could ask for with an annuity. This means the 5% "guarantee" is not available as a death benefit.
Understanding this we can as well add that that 5% guarantee is not nearly as close as it sounds like. If you see the Fees' breakdown for The Brighthouse Variable Annuity with The FlexChoice Income Rider you can see that fees can be as high as 4.64% per year. So, this means that your real annualized rate of return will be 0.36%. Shocking right? Well that's the truth behind income riders and the supposedly guarantees they give you.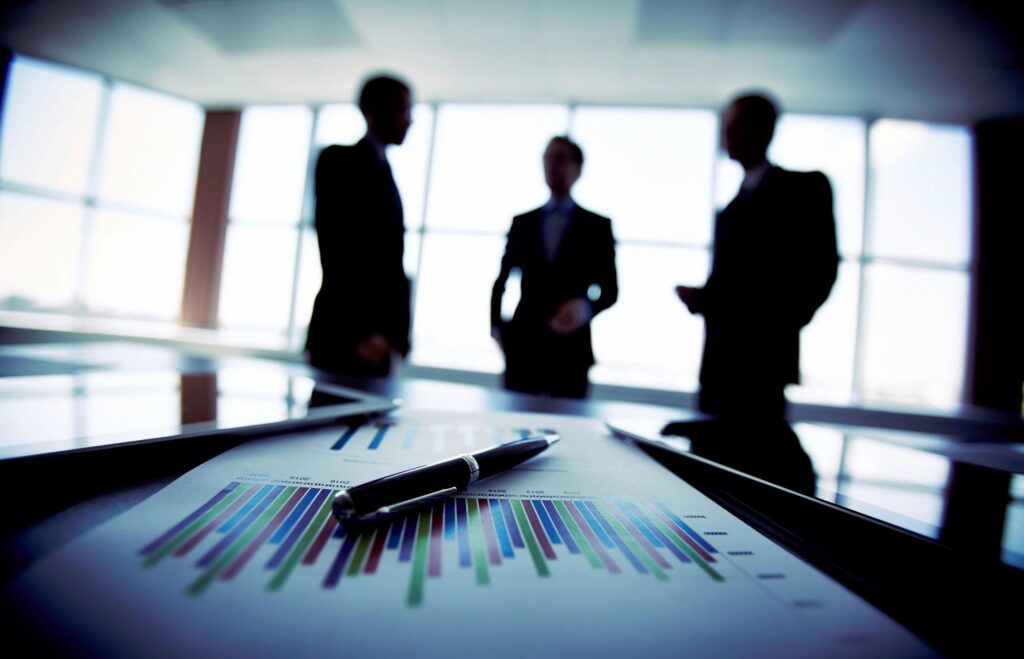 How do the Automatic Step-ups work?
So basically, the way the Automatic Step-ups work is that they help you capture market gains of your Benefit Base if the account value increases and is grater than the Benefit Base on any contract anniversary prior your 91st birthday. But then again it does not help or guarantee you anything, because in case the market performs greatly and all the conditions are met, it'll only lock in gains that will affect your income and not precisely your principal.
In reality the odds of getting an increase are very low. Without increases this annuity will perform very poorly and have a very low internal rate of return which is the real return it delivers to you over your lifetime.
Where it works best:
Those who can afford very low returns in retirement
If you're looking for conservative growth.
Producing a pension like lifetime guaranteed income stream.
To guarantee an income stream in the future. (FlexChoice Rider)
Where it works Worst:
Individuals looking for maximum Capital appreciation
Those who need liquidity.
Those who want to outperform inflation.
For those looking to keep more of what they earn by keeping fee's low for maximum long-term growth
Those who need more than 0.36% return in Retirement to maintain their lifestyle
Overall, I think Brighthouse Variable Annuity with The FlexChoice Rider has some good features and some bad ones. The base annuity without the riders is relatively low cost compared to other annuities in its class. What really concerns me is the low performance and high fees this annuity has. Buying an annuity is a long term commitment. You should test Brighthouse Variable Annuity with the FlexChoice Rider versus various other annuities to see which fits your goals and objectives the most.
Annuity Edu's Summary on the Brighthouse Variable Annuity with FlexChoice
Unfortunately, I think advisers may be underestimating the impact that the fee's of the portfolio over time especially if choosing a rider. That's why we can help you test the guarantee in your financial plan. And for the internal rate of return it provides. This isn't to say that having the riders may not be a good way to meet your financial objectives with a portion of your dollars. It might, but it's only possible after testing it that you'll know.
In terms of growth potential due to certain "investment requirements and features" and all the costs, this annuity offers little growth potential. 5% is not an amount that you can withdraw as a lump sum. Therefore, if your financial plan says you need 5% annually in retirement, don't think that you can buy the Lifetime Income Rider and earn 5% guaranteed.
Another aspect is testing the rate of return of the income rider. Typically, these annuities earn nowhere near 5% of the guaranteed income rider amount.
Your investing and Retirement planning isn't done. You'll need a comprehensive retirement income analysis that factors inflation, taxes, and your investment positioning to see if the annuity adds value to your retirement.
Put it to the test!
This is something we do for free here at annuityedu.com. The only way to know if this annuity is a good fit for you is to have it tested. We'll use our proprietary calculator to illustrate for you how this annuity will likely perform in your specific situation. To be sure, Click here to request a complimentary, no obligation Annuitycheck® Report to test an existing annuity or an annuity before before you buy. If your agent was honest with you, the numbers will match up – if not, well at least you know before you buy.
If you have an existing Annuity you may need an Annuity Rescue, to Rescue you from being upside down( Income base being above Cash value) or Rescue your annuity from Drowning in Fee's. You may think your're trapped but it is possible that there may be options to increase your Guaranteed lifetime income and Reduce your fees. Contact us and Request an Annuitycheck® Rescue Report on your current Annuity.
Have Questions on Brighthouse Variable Annuity with FlexChoice? Have any comments?
Do you have any questions that you can't seem to find the answer here on our website? [You can send us your questions here via our Free Annuity Help contact form].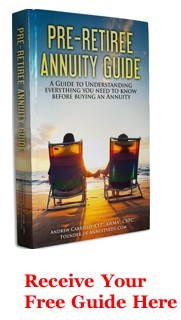 We hope you found our review on the Brighthouse Variable Annuity with FlexChoice helpful. As you're conducting your own research on annuities, we encourage you to read through our newest reviews.
Thank you for visiting our site.
Should you have questions about this annuity, or you're an investor that's still confused about the Brighthouse Variable Annuity with FlexChoice. You can reach out to us by email. We can't always respond right away, but we strive to respond within 24 hours.
All the best,