Fidelity & Guaranty Life Prosperity Elite Series:
Protection Package Prosperity Elite 10 Review
This review is meant to show you the strengths and weaknesses of the Fidelity & Guaranty Life Prosperity Elite Series: Protection Package Prosperity Elite 10. I'll also go into the details you need to know in regards to the Income rider and how to find out if it's worth it for you. As with all annuities, they work very well doing some aspects and poorly at others. I'll walk through the details of how Fidelity & Guaranty Life Prosperity Elite Series works, so you can know what to expect.
In this review we'll cover
Product Type Fees

Current Rates

Investment options that are available and their realistic long term investment return expectations

Understanding the 18% Bonus

Understanding the guaranteed 6% income rider and its true value

How the death benefit works

Help you as part of your financial plan

How it is most poorly used as part of your financial plan
Fidelity & Guaranty Life Prosperity Elite Series Fixed Indexed Annuity Quick Facts
| | |
| --- | --- |
| Product Name | Prosperity Elite 10 Protection |
| Issuer | Fidelity & Guaranty Life Insurance Company |
| Type of Product | Fixed Indexed Annuity |
| Standard & Poor's Rating | "BBB" (Good) |
| Phone Number | 1-888-513-8797 |
| Website | www.home.fglife.com |
How do Agents Typically Pitch This Product?
As a way to get a high level of Guaranteed Lifetime Income

To get 6% Guaranteed growth every year you don't take income

Guaranteed growth with market upside potential

To receive a 7% upfront bonus!

To get market upside with potential to lock in gains

Principal protection over a 10-year period while going for growth

To get tax deferred accumulation
Is any of this True?
Things aren't' always what they seem on surface!
Dig into the details because much of the guaranteed growth part is false and very misleading. The truth is that actual returns are very low with this annuity. It's strongest in Death benefit and Income but the income is still much lower than the 6% guaranteed number. A good part about of this annuity is that if you pass away then the you can get the income base as a death benefit. While death benefit may fit your goals it's also important to consider the benefits to you if you live an average or longer life.
Welcome to AnnuityEdu where you can find unbiased annuity reviews, a perspective you can trust.
If it happens that you're on this website for the first time. We're dedicated to helping you with a second opinion viewpoint to help you see through some of sales pitches that aren't what they seem. We hope with the information we provide you'll be better educated to make an informed decision before you buy.
Before we go in the details, please read this legal disclosure.
This review is meant to be an independent review at the request of readers, so they could see my perspective as a when breaking down the positives and negatives of this model annuity. This is an independent product review, not a recommendation to buy or sell an annuity. Fidelity & Guaranty Life has not endorsed this review in any way, nor do I receive any compensation for this review. Before purchasing any investment, product be sure to do your own due diligence and consult a properly licensed professional, should you have specific questions as they relate to your individual circumstances. This is not meant to be specific advice and your advisor may know more about your circumstances to make an appropriate recommendation. All names, marks, and materials used for this review are property of their respective owners.
Information about Fidelity & Guaranty Life
Fidelity & Guaranty Life strives to create a culture that rewards workplace engagement, teamwork and results. They focus their efforts on activities that benefit the long-term interests of policyholders, shareholders, and the community. Fidelity & Guaranty Life along with its employees is 100% dedicated to giving back to the community through charitable donations and volunteer work.
In addition to financial support for the community, employees enjoy giving their time toward worthy causes in the cities where they work. The Baltimore community has participated in the annual "Rebuilding Together" project for many years now wherein employees and their families volunteer time and materials to refurbish Baltimore-area homes for needy families in the community. In Iowa, FGL employees have participated in volunteer events such as packing meals for Meals from the Heartland. These meals are shipped all over the world and are a key factor in fighting starvation and hunger.
A question to ask yourself is
"Will this annuity combined with your other assets provide the returns you need to maintain your lifestyle?" This is what Retirement planning annuity analysis is all about.
If you have an agent who's telling you that this annuity is earning 6% guaranteed you need to understand the truth.
My goal is to help you understand more about the details and exactly what you can expect, so you can see deeper into an overly simplified sales pitch.
The questions a retiree should be asking themselves are:
How does this 6% Guaranteed Growth for Prosperity Elite fixed indexed annuity benefit my financial Plan?
What's the real rate of return that it adds to my family?
The Income rider for the Fidelity & Guaranty life Prosperity Elite 10 has a cost of 0.95%. Annually this is currently around 30% of cap rates. In other words, the fee is 30% of upside you'll get so this is something important we'll consider whether the fee is worth the benefit.
The Income rider offers a 6% compounded return to guaranteed withdrawal value, 6% Guaranteed Growth!? Not so fast. This is not money you can just walk away with but you must withdrawal according the annuities rules.
If the F&G Guaranteed Income rider really isn't earning 6% what return is it earning?
Let's breakdown the numbers you need to know.
We'll start looking at the guaranteed income portion then we'll look at the accumulation value investment options. We'll use an example of a 66-year-old male utilizing a joint income rider benefit for his 59-year-old wife. He's been told by his agent that he's going to get an 18% bonus and 6% guaranteed growth of his income base for the first 10 years before he takes income. His goal is take lifetime guaranteed in year 10.
He makes a premium payment of $263,000 in year one. Immediately his GMWB income base value increases 18% to $310,340 by the time year 10 when he wants to begin withdrawing his income base is up $444,013. This allows him to begin withdrawing $20,439 for him and his wife guaranteed for the rest of your life.
What does all this mean to you?
After 10 years of deferring the F&G Elite Pro Annuity and after 10 years of withdrawing 20,439 of lifetime annual income, we've now owned this annuity for 20 years and have received a total of $200,000 in lifetime payments. This means that you haven't made a positive return after 20 years but you have paid around 19% in fees. At this point you're 86 years old and past the average life expectancy. I figured the 19% in fees by calculating the 0.95% fee multiplied by 20 years.
Understand what the insurance companies are doing when they offer you to delay your payments for your future 6% increases in income base value. They're looking at actuarial life expectancy and they know that their promise to pay you is getting less from a mortality standpoint. It's not always best to defer this annuity and this F&G annuity is earning nowhere near the 6% guaranteed growth. If we haven't made any money in the 1st 20 years when do we make money and do we ever earn 6% is a common question we often get here at AnnuityEdu.com
After withdrawing guaranteed lifetime for 30 years you've received 408,000 with a deposit of 260,000. At this point you're 96 years old have earned a total return of 55%. This is an average annual return of under 2% compounded per year! Nowhere near the 6% guaranteed that they make it seem. So, if you have an agent that's telling otherwise you may need a new advisor. If you understand the numbers and can afford this low a return in retirement then this annuity may be good for you.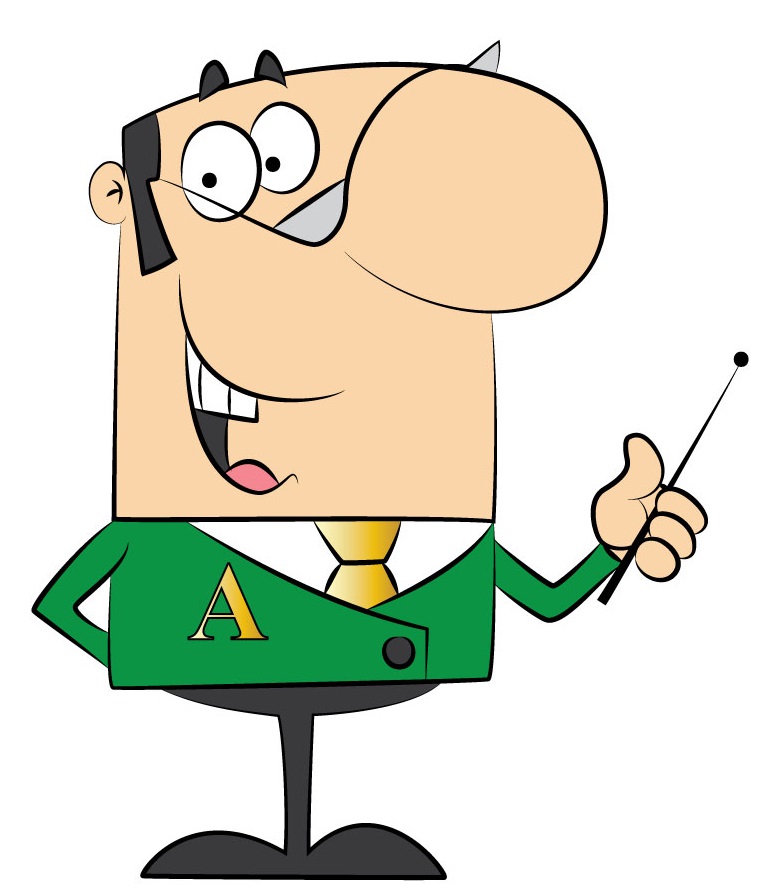 What about the the Fidelity & Guaranty Life Prosperity Elite Series index option performance?
Fidelity & Guaranty Life Prosperity Elite Series has very weak performance according to the current cap rates you should not expect to earn more than 3% annually and likely less.
F&G Elite Index Option with Caps
S&P 1 Year, monthly average with cap Current cap 3.25%
S&P 1 year annual point to point with cap current cap 3.00%
Gold Annual Point to Point 3.25%
S&P 1 year monthly point to point with cap Current cap 1.50%
S&P 1 year fixed declared rate on index gain 2.50%
The annual point to point with a cap is the most common and easiest to understand method. The highest this strategy would've returned over the last 20 years would've been 1.19% annually. That was 2005-2015. If you're expecting and needing higher returns in retirement then you may want to reconsider utilizing this annuity.

Where it works best:
Producing a pension like lifetime Guaranteed Income Stream with the Income Rider

Those looking to earn less then 2% on their capital

Who want to make sure they never lose their principal and will to accept safety over return
Where it works worst:
Looking for moderate to maximum growth

Who need a return on their investment in the first decade of retirement if using income rider

Those who need a return of over 2% annually in retirement to maintain their lifestyle
To Conclude
Overall, Fidelity & Guaranty Life Prosperity Elite Series has more bad features then good ones in my Opinion. The cap are and index return are extremely low. The attempts to make up for it with 18% bonus but the returns are to slow still for most investor's needs.
The Fidelity & Guaranty Life Prosperity Elite Series annuity comes in 3 different surrender charges 7, 10 and 14 year. This review was on the 10 year but they're all pretty similar.
What concerns me is the low internal rate of return and I feel many agents and retiree's may think that they're really earning a 6% return when they're not. If you think you're earning 6% but you're really not this can having horrific consequences to the your retirement success and may cause a premature depletion of your capital and purchasing power.
In order to avoid this it's important to test this annuity versus various others to see which one fits your goals and objectives the most. This is something we do for free here at annuityedu.com. The only way to know if this annuity is a good fit for you is to have it tested.
We'll use our proprietary calculator to illustrate for you how this annuity will likely perform in your specific situation.
Click here to Test my Annuity, If your agent was honest with you, the numbers will match up – if not, well at least you know all of the important information before you buy.
Have Questions on the Fidelity & Guaranty Life Prosperity Elite Series? Have any comments?
Do you have any questions that you can't seem to find the answer here on our website? [You can send us your questions here via our Free Annuity Help contact form].
Purchasing an annuity is often an irreversible decision. Usually you'll have high surrender fee's if you change your mind after you buy.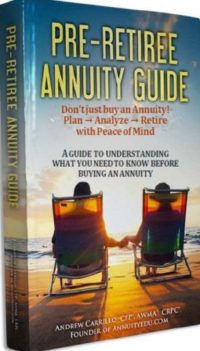 We hope you found it helpful as you're conducting your own research on Fidelity & Guaranty Annuity. Thank you for visiting our site.
If you still have questions about this annuity, or you're an investor that's still confused about the Fidelity & Guaranty Annuity. You can reach out to us by email.
We can't always respond right away, but we strive to respond within 24 hours.
All the best,
AnnuityEdu.com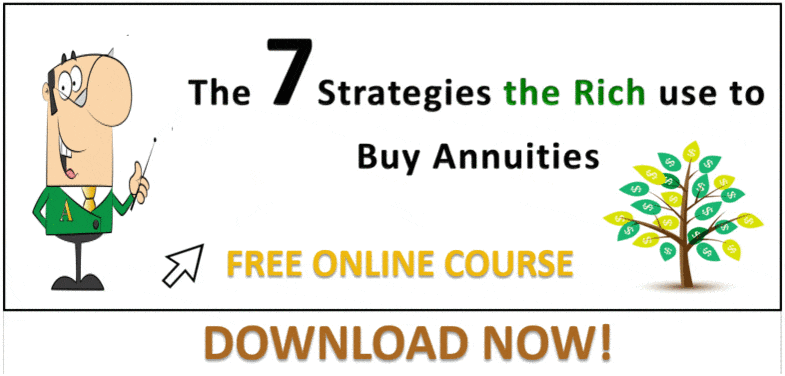 [contact-form-7 404 "Not Found"]