This review is meant to show you the strengths and weaknesses of the Jackson National Perspective Advisory II. With lifeguard freedom accelerator rider review. As with all annuities, they work very well doing some aspects and poorly at other aspects. I will show you the details of how this annuity works, so you can know what to expect.
Product Type
Fees
Investment options that are available and their realistic long-term investment return expectations
Understanding the income rider
How it can best help you as part of your financial plan
How it's poorly used as part of your financial plan
Jackson National Perspective II with Lifeguard Freedom. Accelerator Rider Variable Annuity
Quick Facts
| | |
| --- | --- |
| Product Name | Perspective Advisory II with Lifeguard Freedom Accelerator Variable Annuity |
| Issuer | Jackson National Life |
| Type of Product | Variable Annuity |
| Standard & Poor's Rating | "AA" (Very Strong) |
| Phone Number | 1-877-565-2968 |
| Website | https://www.jackson.com/products/variable-annuities/perspective-advisory-ii/introduction.xhtml |
Did your Agent say that you will earn 5% Guaranteed no matter what the market does?
As I explained in my preview review for The Perspective II Annuity (a similar product). This product will guarantee you lifetime income as well. However, there are some aspects that you should understand first. Since I see too often, people getting confused with the guaranteed lifetime income. When they tell you that you have a 5% guaranteed lifetime income. Remember that this 5% Rollup Rate is not money you can just take and walk away with. Most insurance agents and some advisors often use the 5% rollup as a sales tactic to sale the annuity and get the fee or commission. This 5% Guaranteed on the market can sound very appealing but do not be sold so quickly. At least until you know the real numbers. In this Annuity Review. We will break down the important numbers you need to know before making this decision. 
There are a few ways that Agents might pitch this product
Guaranteed lifetime income
To get 5% growth and pursue market upside
Be able to withdraw 5% for the rest of your life no matter what the market does
Able to be in the stock market while at the same time have guaranteed lifetime income.
Is any of this true?
In a broad sense it is, however, while many of the statements above are true. They do not tell the whole story.  My goal is to help you understand more about the details. And exactly what you can expect, so you can see deeper into an overly simplified sales pitch.
You can learn more by downloading the prospectus by clicking here Prospectus download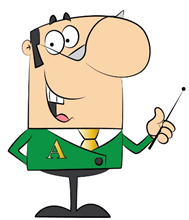 Welcome to AnnuityEdu where you can find unbiased annuity reviews, a perspective you can trust.
If it happens that you're on this website for the first time. We're dedicated to helping you with a second opinion viewpoint so to help you see through some of sales pitches that aren't what they seem. We hope with the information we provide you'll be better educated to make an informed decision before you buy.
Before we go into detail, here is an important disclosure
Jackson National Perspective Advisory II with lifeguard freedom accelerator rider Annuity is meant to be an independent review at the request of readers, in addition, so they could see my perspective as a Certified Financial Planner CFP®, Designee when breaking down the positives and negatives of this particular model annuity. This is an independent product review, not a recommendation to buy or sell an annuity. Jackson National has not endorsed this review in any way, nor do I receive any compensation for this review. Before purchasing any investment product, be sure to do your own due diligence and consult a properly licensed professional, should you have specific questions, as they relate to your individual circumstances. This is not specific advice. Your advisor may know more about your circumstance to make an appropriate recommendation. All names, marks, and materials used for this review are property of their respective owners.
Information on Jackson National
Jackson National Life Insurance Company® (Jackson®) first opened for business in 1961 as a small family-owned company. They have evolved over the years into a successful multi-billion-dollar organization, have lived by the mantra that no matter where the journey takes them, they will never forget where they came from. By combining the responsiveness and personal attention of a family business with the resources and strength of a large corporation, they are able to provide a unique experience to customers and partners.
If I'm not earnings 5% guaranteed what is the Real rate of return that the Income rider guarantees' me?
In this section were going to break down how much value that Income Rider really gives you. If you think you will maintain your lifestyle with the FAKE 5% guarantee rate of return let me tell you that you are going to be very disappointed with the real truth behind all these income rider and fake guarantees. Remember, it is not money you can walk away with. But its guaranteed increase in your income value.
Hypothetical Scenario
For example, John bought $500,000 of the Perspective Advisory II Variable Annuity with Lifeguard freedom accelerator rider at age of 65 and plans to defer it until age 70 and then begin taking income. When John is 70 years old, let's say his income base would have increase increased to $645,000 and now want to begin taking income.
This annuity guarantees you a 5% withdrawal at age of 70 which is $32,250 per year. After withdrawing $32,250 for 20 years, John is now 90 years old and has received total payments of $645,000 ($32,250 X 20 years).  This means John only earned 29% from his income rider in 25 years, so he only gained interest the first 5 years of the deferred contract, the rest of the 20 years John actually was paying fees to the insurance company and at the same time withdrawing his own money which is no better than if he has had that money under his mattress for those last 20 years.
Perspective Advisory II with Life Guard Freedom Accelerator Fee Breakdown
This annuity does not have surrender charges. This might seem as a good thing however as you dig deeper into the fee structure of this annuity you will realize how little by little this annuity becomes less attractive. So before breaking down the fees I would like you to remember what that 5% guarantee really mean.
| | |
| --- | --- |
| Type | Amount |
| Account Fee | $35 |
| Core Contract Charge | 0.45% |
| Funds Fees | 0.26 – 2.10% |
| Lifeguard Freedom Accelerator Rider (Optional) | 1.55-3.00% |
| Death Benefit Fee | 0.50-2.30% |
| Total | Aprox. 4.985% in Fees + $35 |
As you can see the average fees for this annuity almost equals the FAKE 5% Guarantee that we have been talking about. However, the current fees for this annuity are 3.70% but you must know that these fees may vary each year, and the max fee charges are up to 6.65% which is greater than the income guarantee.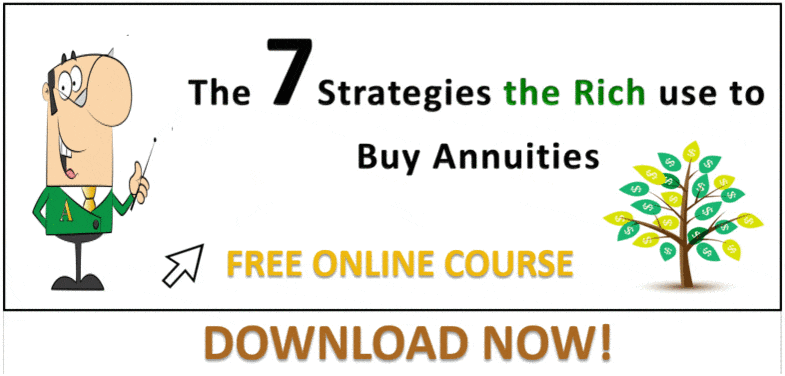 Investment options
The Jackson Perspective Advisory II
This annuity gives you the freedom to choose. Jackson has over 140 investment options to choose from and does not limit you. This is a favorable aspect on this variable annuity, however the issue comes when you have adapt to these very conservative funds.
Remember that annuities are consider a conservative investment, and some annuities have the characteristic to protect your capital, but imagine if you put your money into a conservative investment (annuity) that consequently allocates that money into other conservative investments (conservative mutual funds) and earn high fees for doing so.
So, I'm not saying buying an annuity is a bad decision for your financial goals however you have to compare them against other annuities and other types of investments in order to create a portfolio that meets your long-term financial goals. Always remember, the higher fees and lower returns the more conservative allocations can make, it's likely that the returns you experience will not keep up with inflation.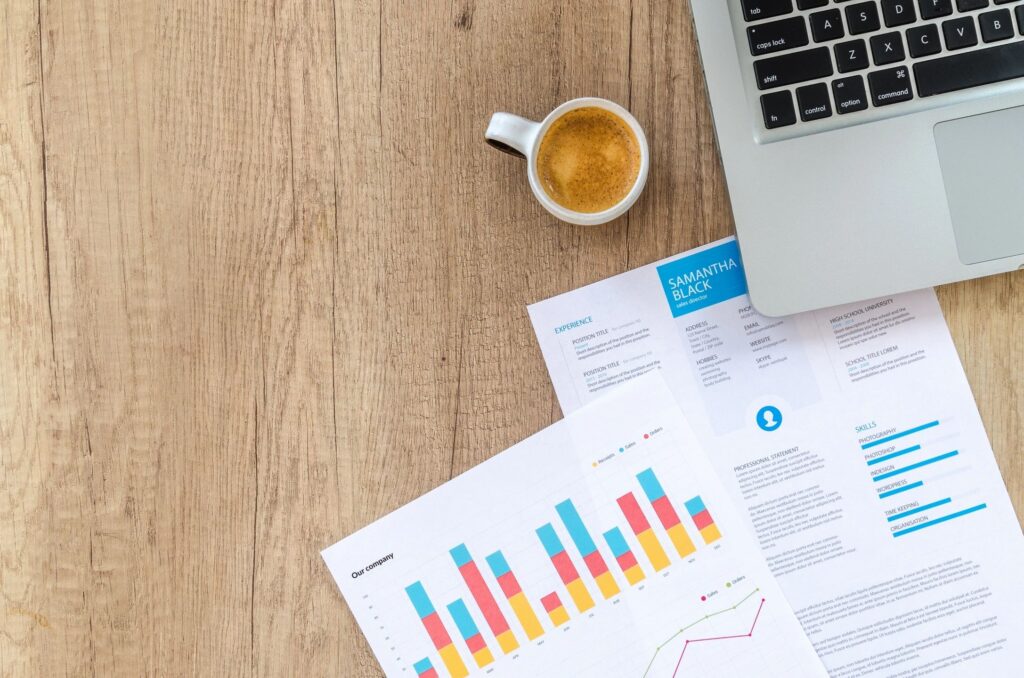 Are the Step-up Lock-ins and The Lifetime Check the real deal?
On the Surface it sounds as the real deal. Since the step-up allows you to capture market upside and lock in profits and the Lifetime Check (Bonus). Supposedly protects your money from market downturns and when it is flat by giving you a bonus.
BUT, what is the catch? Well in order to get these two options first you have pay an extra fee for each. And not only that but these two options only applied when you don't take income from your annuity. This can greatly change true rate of return you receive. if you think your earnings 5% it's likely your earning much less when the cash flows are calculated.
Where it works Best:
Producing a pension like lifetime guaranteed income stream.
Those who can afford low returns, but in which guaranteed lifetime income is important.
Conservative investors who need guarantees to dip into stock market-based investments
For those looking for tax deferral
Where it works Worst:
Those looking to have high levels of capital appreciation
Those who want to outperform inflation.
Those needing liquidity.
Ones wanting a return of over 5% annually in retirement to maintain their lifestyle
For those looking to keep more of what they earn by keeping fee's low for maximum long-term growth
AnnuityEdu's Summary on the Jackson National Perspective II with Lifeguard Freedom Accelerator Rider Annuity.
Overall, Jackson National Perspective Advisory II with lifeguard freedom Accelerator rider has some good features. And some important aspects that you need to understand before buying. The main issue I have is that retirees are likely buying. This annuity thinking they are earning the 5% Guaranteed and they're not. These annuities will typically earn much less than the 5% return. The fees can take a lot of those returns. So, consider that when reviewing your retirement income strategy. Understand the rate of return you need in retirement. Then you can see about positioning investments to reach the rate of return you need to live the lifestyle of your dreams!
To Conclude
If your financial plan says you need 5% annually in retirement don't think you can buy Jackson National Perspective Advisory II with lifeguard freedom accelerator rider and expect earn 5% guaranteed and all the investing and have your retirement planning complete, you are really far from it. You'll need a comprehensive retirement income analysis that factors inflation, taxes, and your investment positioning to see if the annuity adds value to your retirement. Get a Retirement Income Analysis. It is something we do for free here at Annuityedu.com.
Click here to receive an AnnuityEdu Retirement Income Analysis. (Done by Annuityedu's CFP Professional)
This will show the true rate of return of the annuity in your specific circumstance, and help you understand your retirement strengths, weaknesses, and opportunities. And also, help you decide whether an annuity is right for you and which annuity types are best for your needs. If you're within 1-10 years of Retirement this type of Analysis is important and a must for anyone who is serious about retirement. Don't have an insurance agent plan your retirement and if you did at least get a 2nd opinion.
Want to know more about Variable Annuities and how they work? Watch the video below!
Have Questions on Jackson National Perspective II with Lifeguard Freedom Accelerator Rider Annuity? Have any comments?
Do you have any questions that you can't seem to find the answer here on our website? [You can send us your questions here via our Free Annuity Help contact form].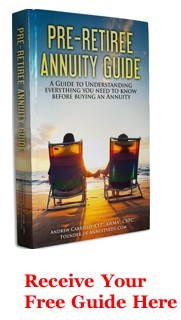 We hope you found it helpful as you're conducting your own research on Jackson National Perspective II with lifeguard freedom accelerator rider. We hope you enjoy a plentiful retirement.
For any questions or if you need clarity about the Jackson National Perspective Advisory II with lifeguard freedom accelerator rider Annuity, reach out to us by email or by phone.
All the best,
AnnuityEdu.com