Riversource Annuity Review Rava 5 Advantage
Riversource Annuity Review Rava 5
This review is meant to show you the strengths and weaknesses of the Riversource Annuity Rava 5 Advantage. As with every investment, variable annuities have their strengths and weaknesses. Each company has unique features, so I'll walk through my analysis and give you my opinion. I'll walk through fee information and where I see Riversource Annuity Rava 5 Advantage working well in your financial situation. And where I see weakness. It's very important that you understand how this annuity truly works by seeing through the sales pitches that aren't always what they seem. 
In this review we'll cover

Fee's

Surrender Schedule

Where this works best

Where this won't work good

Historical returns

My opinion overall and rating
You can learn more about this from www.riversource.com and download their prospectus  Riversource RAVA 5 Advantage Variable Annuity Prospectus
Riversource Annuity Rava 5 Advantage Quick Facts
| | |
| --- | --- |
| Product Name | RAVA 5 Advantage |
| Issuer | Riversource Life insurance Company |
| Type of Product | Variable Annuity |
| Standard & Poor's Rating | "AA" (Very Strong) |
| Phone Number | 800-862-7919 |
| Website | www.riversource.com |
There are a few ways an advisor may pitch this product.
To get access to many different managers and the ability to move around different funds at no cost

A way to get Guaranteed Income for life while seeking growth

Guaranteed 6% growth and stock market upside

To get market upside with potential to lock in gains

Principal protection over a 10 year period while going for growth
 Is any of this true?
Well, in a sense it is, but it's important we dive into the details. Because there are a few catches. Lets break down this annuity review into 3 main types that you may be offered for sale. 1st is the Base annuity with no riders. 2nd is the Annuity with the Securesource 4 rider, And 3rd I'll break down the Accumulation Protector Benefit ® APB®).
Welcome to AnnuityEdu where you can find unbiased annuity reviews, a perspective you can trust.
If it happens that you're on this website for the first time. We're dedicated to helping you with a second opinion viewpoint.  So as to help you see through some of sales pitches that aren't what they seem. We hope with the information we provide you'll be better educated to make an informed decision before you buy.
Before we go in the details, please read this legal disclosure.
This review is an independent review at the request of readers, so they could see my perspective as a Certified Financial Planner when breaking down the positives and negatives of this particular model annuity. This is an independent product review, not a recommendation to buy or sell an annuity. Riversource  has not endorsed this review in any way, nor do I receive any compensation for this review. Before purchasing any investment product be sure to do your own due diligence and consult a properly licensed professional, should you have specific questions, as they relate to your individual circumstances. This is specific advice. Your advisor may know more about your circumstances to make an appropriate recommendation. All names, marks, and materials used for this review are property of their respective owners.
Information about Riversource
As an owned  subsidiary of Ameriprise Financial, Inc., Riversource, according to LIMRA ranks #15 in Annuity sales out all companies nationwide. They have 12,000 advisors nationwide.
The base Annuity has no income rider, or guaranteed principal guarantees and  it does not offer any sort of lifetime income. If you are offered this version of the base annuity with no riders, it's often for tax deferral benefits or the ability to move around between 95 different sub accounts at no cost. Also, it's important you understand the surrender charge schedule. There are two options for this product.
Riversource Annuity Rava 5 Advantage Surrender charge schedule
You can select from the following surrender charge schedules. A new surrender charge schedule applies to each purchase payment received, according to the schedule you choose. The surrender charge is based on purchase payments, not your contract value.  This means in a down market, if you surrender the policy in the first few years, the surrender charge could be higher than the amount listed below when compared as a percentage of the value at the time of surrender. This is important to understand before purchasing this annuity. Make sure you have plenty of liquidity to avoid surrendering early.

| | | | | | | | | | | | |
| --- | --- | --- | --- | --- | --- | --- | --- | --- | --- | --- | --- |
| Number of completed years | 0 | 1 | 2 | 3 | 4 | 5 | 6 | 7 | 8 | 9 | 10+ |
| 7-year surrender charge schedule | 7% | 7% | 7% | 6% | 5% | 4% | 2% | 0% | 0% | 0% | 0% |
| 10-year surrender charge schedule | 8% | 8% | 8% | 7% | 6% | 5% | 4% | 3% | 2% | 1% | 0% |
Riversource Annuity Rava 5 Advantage Fee's and Charges
7-year M&E: 1.10% (through year 10); 0.95% (years 11+)

10 year M&E 0.95%
Overall, this annuity does have low M&E fees compared to other surrender charge variable annuities. It's nowhere near as low as the low cost variable annuities. The investment options available are diverse. This allows you to choose from 95 different investment options from reputable investment funds.  The average fee for the sub accounts is 1.02, equivalent to the cost of A Share mutual funds on average.
The SecureSource Income Rider
This rider is added on to the Rava5 Advantage to give you lifetime income and  a guaranteed 6% benefit rollup. This fee's are below and are currently at 1.25%. On top of the M&E expense 0.95% can bring the total fee's of the annuity up to over 3% annually.
| | | |
| --- | --- | --- |
| SecureSource 4SM – Single life rider fee | Maximum: 2.25% | Current: 1.25% |
| SecureSource 4SM – Joint life rider fee | Maximum: 2.25% | Current: 1.35 % |
| SecureSource 4 Plus SM – Single life rider fee | Maximum: 2.75% | Current: 1.50 % |
| SecureSource 4 PlusSM – Joint life rider fee | Maximum: 2.75% | Current: 1.65 % |
Understanding the SecureSource Income Rider
Note that it's not a 6% growth that you can walk away with, but that you must take lifetime income to receive that 6% benefit amount with a predetermined withdrawal percentage.  This is a big difference than earning 6%. Can often take decades to receive a positive internal rate of return.  This is not to say the rider can't be useful, but understand this, going in. The SecureSource Plus allows to get a 7% rollup to your income benefit for an additional cost stated above with a guaranteed benefit, doubling after 12 years. The Cost for this rider can change as shown above the current and maximum charges.
Also, a critical aspect to understand about this annuity is that with the guarantees, you must follow RiverSource rules. Investing and invest in 1 of their stabilizer funds. Additionally, advisors will make it seem like you can just invest for growth and river source will guarantee you. It's important to make sure you understand what you're getting into so that it can meet your expectations. The guaranteed 6% Rolloup is not real growth but must be taken as income with annuities rules. This often can make the real internal rate of return much lower then 6%.
Does this match up to what you've been told?
It's extremely important to also compare the opportunity cost of utilizing other assets to satisfy income needs in the years you are deferring. If the wrong return assumptions are utilized, you or your adviser may be selling the wrong assets first in retirement based on the wrong return assumptions.  For example, if you truly believe that Riversource Annuity Rava 5 Advantage is earning 6 or 7%, you may defer this annuity for a very long time and sell assets that are truly earnings 3-5 % real rate of return. Furthermore, this can damage the ability to maintain your lifestyle in retirement and you may be forced to downsize. Does your adviser understand  this concept?  You should ask and double check before investing.
If you are choosing one of the riders, you are required to invest in one Portfolio Stabilizer funds managed by Columbia 
Moreover, these funds don't have a track record. The moderate allocation has an inception date of April 19, 2012. The rest of the funds have inception dates of April 12, 2013.
The moderate fund with the longest track record as of 12/31/2015 has a 3 year average return of 3.02% net of all fee's compared to the class blended benchmark of 6.53% annually. The Portfolio stabilizer growth fund, which is the most aggressive and growth oriented fund of the portfolio stabilizer funds has averaged 2.30% annually since inception net of all the fees M&E and single SecureSource 3 Rider fees.
S&P500
So if your advisor claims that you'll get market like returns, you may need to find a new advisor because they're not being honest. Of course, we don't know how the funds will perform over the full market cycle. Past performance is no guarantee of future results. However, so far, it's track record in catching market upside has been horrible.
Additionally…
The more conservative options, such as moderate and conservative have bond allocations of anywhere from 65%-80%. With bond yields currently at record lows and with us being unsure of when rates will normalize. The fee's will eat up any interest from the bonds you receive until rates rise substantially. That's something to keep in mind before you purchase this annuity especially if you're going to select a more conservative option. For example, the Barclays Bond Index  is yielding 2%. All in fee's for the annuity with SecureSource single are around 3%, depending on which surrender schedule. It's difficult to make returns, with fee's that are higher then your fixed income. In fact Riversource will make more money on your fixed income then you will at current interest rates.
April 10th, 2017 Portfolio Stabilizer funds update
For 2016 the Portfolio Stabilizer funds continued to disappoint. 2016 Annual performance was 3.37% and that's the most aggressive option.
Understanding the Protected Accumulation Benefit Rider
Furthermore, the Riversource Annuity Rava 5 Advantage with Protected Accumulation benefit or PAB will likely be pitched as a way to get market growth. A principal protection guarantee over a 10 year period. The PAB is added at an additional rider cost of 1% annually. As with the SecureSource Rider, you must invest in 1 of the Portfolio stabilizer funds. So far the performance hasn't been too stock market like and has been closer to fixed income performance.
The Caption below is from the riversource.com website in regards to the Accumulation Protector benefit.
Protect It. Lock It. Take It.®
What if you could enjoy both the growth potential of the market and the comfort of knowing your original investment is protected as you accumulate for retirement? The Accumulation Protector Benefit (APB®), an optional rider available with a RiverSource® variable annuity, can protect your principal while you accumulate for up to 10 years. It does this in three important ways:
Protect It. If there are losses to your original investment, we'll pay you back. After a 10-year waiting period, you are guaranteed to get back what you put in.
Lock It. If your investment grows, we'll help protect your gains. APB automatically locks in 90% of the highest anniversary value your investment achieves.*
Take It. You have flexibility to access your money however you would like. After the 10-year waiting period, you can choose to take withdrawals, create an income stream or get full access to your money.
Secure Source
However, the part they don't mention in this pitch is that you have to invest in one of the Portfolio stabilizer funds. If an advisor tells you that you can have pure stock market like returns with no risk, then I think that's misleading. You may want to reconsider your advisor. If you skipped over my explanation in the SecureSource section about the Portfolio stabilizer funds, please read my explanation under the SecureSource rider in regards to the stabilizer funds. It's just as important for those who are going to invest in the APB to understand how the Portfolio Stabilizer funds work and the fee's associated with it.

Where it works best:
For producing a pension like lifetime guaranteed income stream with the selected secure source rider

If you're looking for conservative growth.

Want to have a guarantee on their principal over a 10 year investment with selected Accumulated benefit rider.

For those who want the ability to move around to different managers at no cost with Tax Deferral. (Base Annuity with no riders)

To guarantee an income stream in the future. (Securesource Rider)
Where it works Worst:
Individuals looking for maximum Capital appreciation

Those who need liquidity.

Who want to invest in other funds beside the managed volatility. (If you're choosing one of the guaranteed riders such as guaranteed accumulation or secure source.)

For those looking to keep more of what they earn by keeping fee's low for maximum long term growth
Overall, I think Riversource Annuity Rava 5 Advantage has some good features and some bad ones. The base annuity without the riders is relatively low cost compared to other annuities in it's class. What's concerning is the low performance portfolio stabilizer funds; if you choose one of the riders. Buying an annuity is a long term commitment. You should test Riversource Annuity Rava 5 Advantage versus various other annuities to see which fits your goals and objectives the most.
Annuity Edu's Summary on the Riversource Annuity Rava 5 Advantage
Unfortunately, I think advisers may be underestimating the impact that the fee's of the portfolio over time especially if choosing one of the riders. That's why we can help you test the guarantee in your financial plan. And for the internal rate of return it provides. This isn't to say that having the riders may not be a good way to meet your financial objectives with a portion of your dollars. It might, but it's only possible after testing it that you'll know.
Another aspect is testing the rate of return of the income rider. Typically, these annuities earn nowhere near 6% of the guaranteed income rider amount.
Your investing and Retirement planning isn't done. You'll need a comprehensive retirement income analysis that factors inflation, taxes, and your investment positioning to see if the annuity adds value to your retirement. 
Put it to the test!
This is something we do for free here at annuityedu.com. The only way to know if this annuity is a good fit for you is to have it tested. We'll use our proprietary calculator to illustrate for you how this annuity will likely perform in your specific situation. To be sure, Click here to request a complimentary, no obligation Annuitycheck® Report to test an existing annuity or an annuity before before you buy. If your agent was honest with you, the numbers will match up – if not, well at least you know before you buy.
If you have an existing Annuity you may need an Annuity Rescue, to Rescue you from being upside down( Income base being above Cash value) or Rescue your annuity from Drowning in Fee's.  You may think your're trapped but it is possible that there may be options to increase your Guaranteed lifetime income and Reduce your fees.  Contact us and Request an Annuitycheck® Rescue Report on your current Annuity.
Have Questions on Riversource Annuity Rava 5 Advantage? Have any comments?
Do you have any questions that you can't seem to find the answer here on our website? [You can send us your questions here via our Free Annuity Help contact form].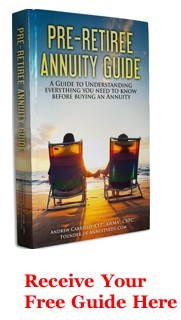 We hope you found our review on the Riversource Annuity Rava 5 Advantage helpful. As you're conducting your own research on annuities, we encourage you to read through our newest reviews. Our most recent review is on the Lincoln Choice Plus Assurance Series L-share.  
Thank you for visiting our site.
Should you have questions about this annuity, or you're an investor that's still confused about the Riversource Annuity Rava 5 Advantage. You can reach out to us by email.  We can't  always respond right away, but we strive to respond within 24 hours.
 All the best,
                                                  AnnuityEdu.com